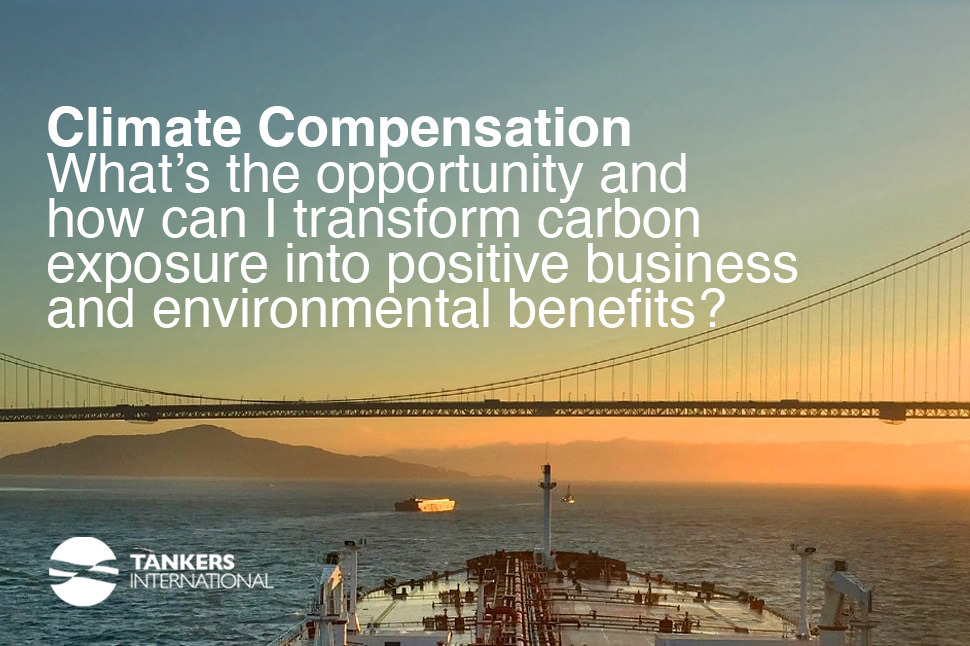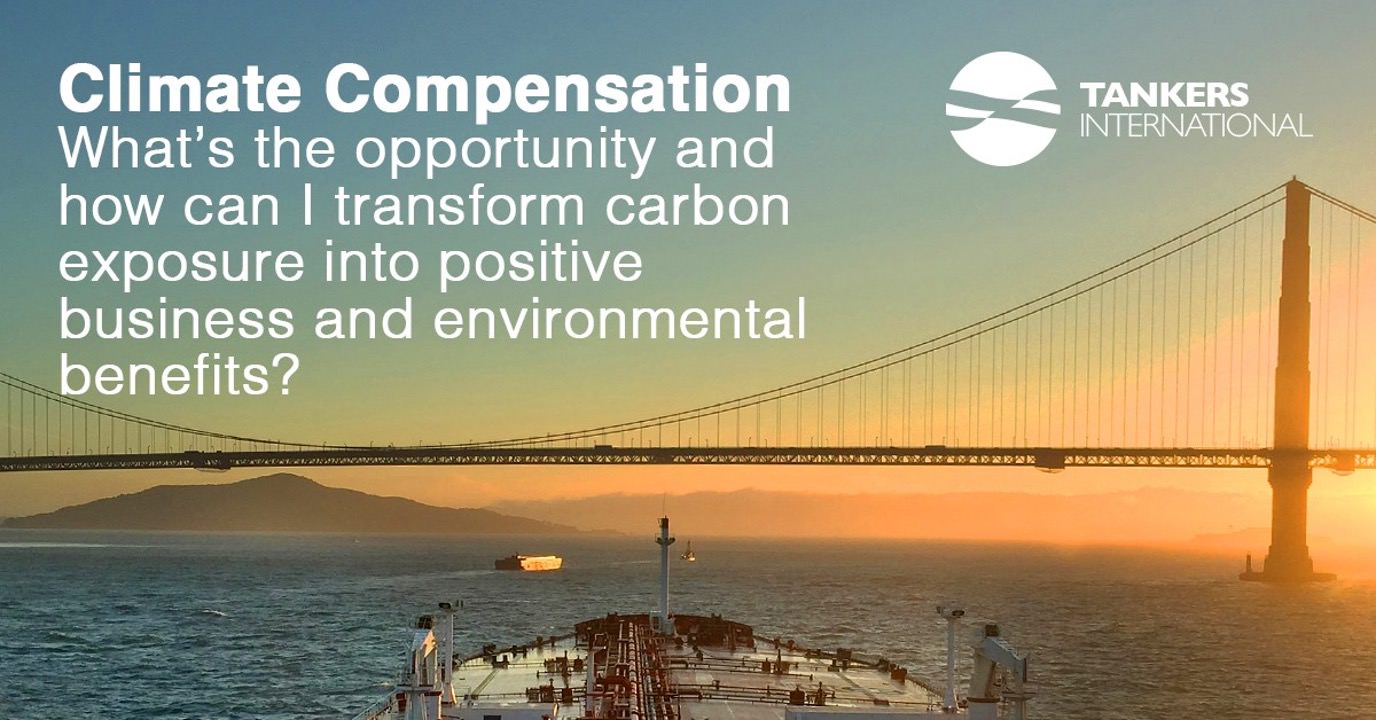 Tankers International's new climate compensation voyage programme for the tanker sector enables organisations to accelerate and deliver climate commitments through nature-based solutions. Delivered with Vertree Partners Limited (Vertree), a subsidiary of Hartree Partners, the initiative allows Tankers International to assess and understand the carbon footprint of its pool and offer customers the ability to compensate unavoidable value chain emissions.
The initiative has received strong interest following its launch in January 2022, suggesting that there is growing recognition of the role that climate compensation could play in addressing carbon consumption in global supply chains. This is critical for the shipping industry, which faces major technological difficulties in decarbonising compared to land-based transport and industries. With new low and zero carbon marine fuels yet to mature, energy-efficiency technologies offer the sector's main short-term option to secure emissions reductions. However, climate compensation will help to achieve further progress along the road towards net zero. A similar scheme is already in place in the global aviation industry. The International Civil Aviation Organization launched CORSIA, short for "Carbon Offsetting and Reduction Scheme for International Aviation", in 2016 to complement a broader package of measures to help the sector achieve its aspirational goal of carbon-neutral growth by 2020 onwards.
Market-based measures like Tankers International's climate compensation voyage programme offer participants a voluntary, flexible, and affordable way to achieve environmental savings. In the wake of COP 26, the shipping industry, tanker segment and wider supply chain players are increasingly asking: what's the opportunity and how do I participate?
What is climate compensation?
Climate compensation enables the shipping industry and its supply chain to invest in nature to reach net zero. It finances projects around the world that protect, restore or plant forests that sequester or capture carbon from the atmosphere, while also delivering co-benefits to local communities including biodiversity protection, local job opportunities, cleanwater supplies and improved educational opportunities.
Participants in Tankers International's climate compensation voyage programme have the opportunity to offer customers high-quality spot or forward verified carbon credits. To determine a CO2 emissions baseline, Vertree uses scientifically recognised methodologies and independently verified proprietary data to calculate emissions on a per voyage, monthly or annual basis. Customers can then choose from a range of nature-based options to compensate the carbon footprint, tailored to price, geographies and impact targets.
Vertree currently has a global portfolio of projects under management, which provide carbon offsets that equate to the equivalent of over 30 million tonnes of CO2 per annum.
These include a mixture of carbon reduction and carbon removal projects. Example projects include forest conservation, protection from deforestation afforestation, restoration, regenerative agricultural practices, blue carbon restoration, and clean cooking stoves.
Do participants in Tankers International's scheme need both carbon avoidance and carbon removal?
Biology dictates that carbon removal projects will take time to deliver the desired volume of carbon credits Trees, for example, take decades to grow. This means that in the initial years of a climate compensation programme, there is an inevitable wait.
To avoid a carbon debt building up during this time, carbon reduction initiatives can be used. A big part of the value that Vertree brings is the ability to create a portfolio that evolves over time and is spread across the globe to mitigate against country risks. Typically, this means overweighting carbon reduction credits today, and scaling up carbon removal credits over time. A fixed price delivery of CO2 offsetting from carbon reduction and removals is achieved through Vertree's integrated business model. This allows customers to, for example, lock in climate compensation for the duration of a long-term time charter. 
How do you price a climate compensation voyage?
There are three key elements that come into play during price calculations. The first is the quality of the carbon offset. Each project has its own price and Vertree bases its calculations on the cost of displacing the current activity taking place. In practice, this could mean, for example, considering the cost of displacing palm oil production in Indonesia.
Next the scope of the emissions being offset is considered. For example, this could include upstream, midstream and downstream elements. If all three are factored in, there will be a larger absolute cost, but the customer benefits from economies of scale. The final key factor is the relative carbon intensity of the commodity to be offset. This final factor is used to calculate the baseline amount of carbon to be offset during each voyage.
Supply and demand characteristics also come into play. The shipping industry is not competing in the carbon markets in a vacuum. The power, oil, technology, and aviation markets are just some of the global industries also vying for a finite amount of opportunities.
How do you guarantee the integrity of projects and greenhouse gas emissions reductions included in the climate compensation voyage programme?
Transparency around climate compensation projects has never been better and continues to rapidly improve. When assessing a project, Vertree uses a five-step process to ensure emissions savings are real, unique, permanent and additional (i.e., over and above the emissions savings achieved in the natural environment without intervention).
All projects are verified under major international standards including the Verified Carbon Standard and Gold Standard. Vertree also aims to achieve the Climate, Community, and Biodiversity Standard certification.
Regulation of climate compensation projects is also various and evolving, and Vertree actively monitors the legal landscape and ensures compliance to new standards. It also adapts its certification, closely following new standards in the market and using independent rating agencies when appropriate.
Where can I find more information about the climate compensation voyage programme?
If you would like to find out more about our climate compensation voyage programme, please visit this page or contact Matthew Smith, Senior Vice President Commercial & Operations at comms@tankers.uk.com or +44 (0) 20 7870 4700